Dr. Caspar van den Berg from Laiden University (Netherlands) will visit Institute of Public Policy and Administration on 6–8th of December.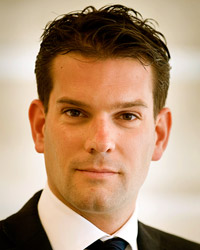 Monday, 7 December 1pm–2.30pm he will read lecture for undergraduate students:Transforming Europe. The reshaping of national bureaucracy in a system of multi-level governance.
Caspar van den Berg, currently teaches and makes research in public administration, the EU study, multilevel governance at Laiden unviversity (Netherlands), the Institute of Public Administration. He studied at the University of Utrecht (Netherlands), London School of Economics, University of Laiden. The scientist has published numerous publications, worked as a visiting lecturer at Princeton University, Tallinn University of Technology, participated in various international conferences. For several years working as a researcher and consultant for the Dutch central management, and has developed and taught modules for civil servants, diplomats and public affairs professionals.