After most sectors, including cultural and educational institutions, have been forced to close due to COVID-19, students and the wider public were deprived of some educational activities and cultural content. However, according to Jolita Rudgalvienė, the director of the Museum of Lithuanian Education History, the pandemic just emphasised the issues, which were already there: for various reasons, such as the distance between cities or lack of time, some students could not visit museums or other educational institutions even before it.
"In Lithuania, the social divide between cities and villages is huge. In some regions there are children who have never been to a museum, meanwhile, in the cities, there is a great selection of educational activities", says Rudgalvienė.
In the report published by the Network of European Museum Organisations, 75% of interviewed representatives of museums in Europe say that the accessibility and interest in education grow together with digitalisation. Rudgalvienė notes that in Europe, for quite some already the museums tend to visit the public and not the other way around.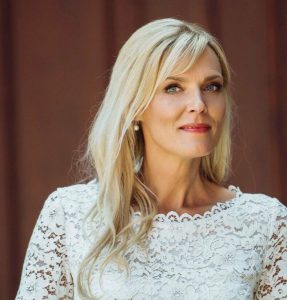 Digital changes are inseparable from the culture of school activities
Kaunas University of Technology (KTU) professor Loreta Huber says that the concept of a learning environment nowadays is not bordered by school walls – it is encouraged to expand the learning process in nature, in museums, and virtually. However, even though educational institutions seek to acquire and use a variety of tools, and the information and communication technology equipment designed to improve teachers' digital literacy competence is becoming more and more advanced, there is still room for improvement in digitalising Lithuanian education.
"We all know that education is a complex process, and in this context, students' learning is just one part of a big puzzle, even though it is an essential factor and the final goal. If a piece of expensive equipment is purchased, technology is used, but nothing else changes, the learning process will not change. In order to make systemic changes, the entire culture of school activities must develop", says Prof Huber.
According to the professor, digital education is extremely important, but there are opinions that technology may hinder one's ability to express creativity. Many games and activities done with the help of technology are "pre-prepared", allowing children to finish activities. The creativity and ingenuity required to solve the problem disappears.
"However, there are technological solutions or games that encourage children's creative development and develop problem-solving skills both in individual and group activities. With the use of technologies and combining it with other learning resources, such as simulations or art resources, we can expect excellent results", says Prof Huber.
It is essential to consider the digital literacy of users
With the help of digital technologies, today we have the opportunity to not only work from home, but also to virtually travel to the most famous European cities, to visit art exhibitions or museums, to watch performances. However, according to Prof Huber, even though the usage of technology is growing, the opportunities that people have online vary depending on their age, needs, or problems caused by education.
"Despite individual differences, the digital space has an enormous potential to facilitate access to information and services. When creating virtual or audio-visual products, it is important to think about the user and the accessibility of the service", says Prof Huber.
A great example of this attitude are theatres and museums that offer audio guides in various languages, exhibitions with audio-visuals suited for visually impaired and blind people, or performances with subtitles and movies with specially adapted subtitles for the people with impaired hearing.
Virtual reality assists in digitalising experiences
Technologies and their application open paths for extended reality. Virtual reality is becoming more popular in the field of culture and art. This opens up virtual tour possibilities, as well as paths for the development of creativity. As an example, the KTU professor is mentioning virtual 360 tours and 3D exhibitions are becoming more and more popular in Lithuania, as well as all over the world.
"It is obvious that without an already existing museum there would not be a virtual one, but virtual reality provides an opportunity to rethink and re-create a museum that reveals the aspects of Lithuanian education history", says KTU professor.
The director of the Museum of Lithuanian Education History Jolita Rudgalvienė agrees and emphasises that communication is very important, in this case – between the museum representatives and the young audiences: "Often, we want to encourage young people to tell what they feel when flipping through an interwar time textbook or ask what kind of emotions are aroused by a Soviet uniform. The search for relevance is a daily task for museologists."
Students are involved in creating real-life products
With the increased need for digitalisation of cultural and educational content, new innovative methods to develop the solutions are required. Research shows that only one out of four newly developed products are successful in the market, and around 40-50% of resources invested in the development of new products are wasted on failed projects.
According to Prof Huber, one of the reasons for failure may be the application of traditional research and product development methods. Nowadays, the world is rapidly changing, new challenges arise, and with them come different opportunities, so students need to learn to create and market new products or services while they are still at university.
"The scope for reducing digital differences is still not sufficient, so student involvement is crucial. Various initiatives and projects have already given excellent results. This kind of learning lets students experience the professional reality and link the theoretical material to the skills required in practice", says Prof Huber.
The KTU Product Development Project (PDP) course/module is one of the examples of such learning and teaching activities. This semester, the students will assist the Museum of Lithuanian Education History in solving digital challenges. The students of the KTU Communication Studies and Information Management Technologies study programme will look for solutions to prepare and present the recorded footage of the historical educational class and to introduce the artefacts to students, to implement virtual museum tour, and to organise events related to witnessing the historical past. All the solutions are dedicated to the 100-year anniversary of the Museum of Lithuanian Education History.
"University partnerships with non-governmental organisations and the business sector are especially relevant, as they contribute to the promotion of new knowledge, good practice, and civic engagement. The younger generation fascinates me: students are creative, curious, and show initiative. On the other hand, the communication with the representatives of business and public sector or non-governmental organisations can give valuable experience to the students", says Prof Huber.
PDP course/module is a project during which a real product or service is developed. During the course, students form interdisciplinary teams collaborate with KTU scientists and social partners by solving real issues.