"Competencies cross the continents", Stephanie Krick, Interim Director at Public Administration Undergraduate Program at University of Central Florida (UCF) is convinced. Later this year Kaunas University of Technology (KTU) and UCF are planning to finalise the processes of creating a joint degree public administration study programme. The first students who will be able to partly study in Florida will be admitted no later than in 2018.
According to Eglė Vaidelytė, the Head of Committee for Public Governance Study Programs, the new study programme will focus on collaboration between citizens and public sector. This will be the first programme of this kind in Lithuania.
"The first two years of studies the students will spend in their universities. In the third year they will join to one large group, which will spend part of their studies at KTU, and part – at UCF. In such a way students will acquire not only the public sector governance knowledge, but also will learn to work in a multicultural group, will develop their international communication skills, which are crucial to public administration professionals across the globe", says Vaidelytė.
According to her, awareness of the global context is necessary to be able to solve the current social, political and economic challenges. The world needs professionals who understand various cultures, can sustain a dialogue between different groups of society.
"In the context of globalisation, Europeans need to understand the transatlantic challenges and Americans have to be aware of Eastern European context", says Vaidelytė.
According to the UCF representatives, who were visiting KTU last month, public sectors in Lithuania and in the US face similar challenges. The main challenge both there and here today is the public sector image and, partly related to it, reduced funding.
In all continents and in most countries, be it America, Europe or Asia public sector employees have to find ways to solve their problems. For example, when talking about non-profit management, there will always be a need to find funding, to attract volunteers, to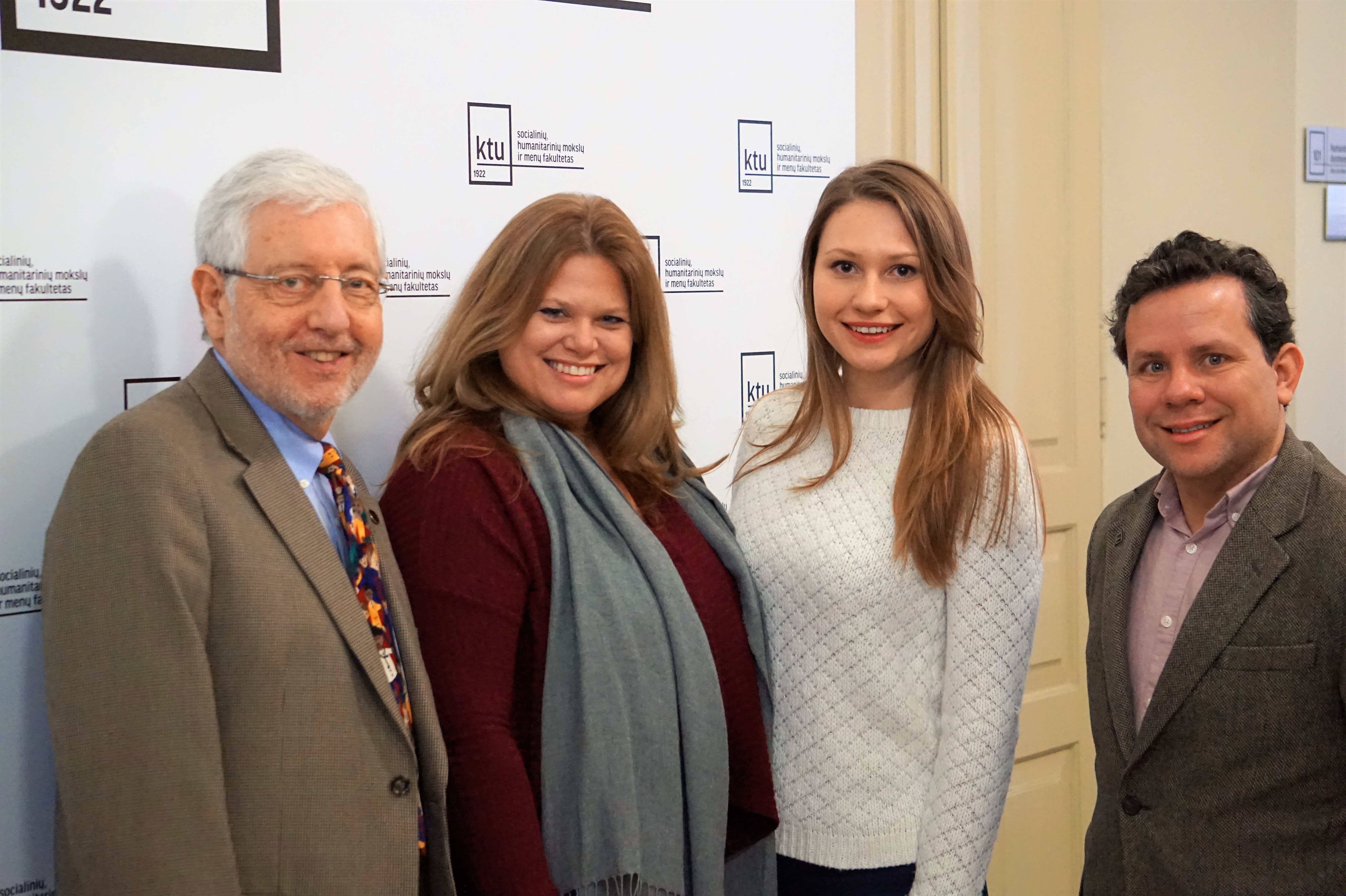 administer the budget, to engage communities and so on.
According to Michael Frumkin, Dean of CFU College of Health and Public Affairs, the main qualities of a person who wishes to have a public sector career are the willingness to serve people and openness to communication.
"You can have all the qualities of a perfect administrator, you can be great project manager or data analyst, but if you won't be able to relate to people, to communicate with them, you won't be able to serve them", says Frumkin.
The discussions on the joint study programme between KTU and CFU have been going for couple of years. KTU has been having an ongoing cooperation with Thomas Bryer, Director of the CFU Center for Public and Nonprofit Management, who is a visiting Fulbright scholar and teacher at KTU since 2015. The recent visit of Stephanie Krick, Michael Frumkin and Sofia Prysmakova was the first extensive visit of CFU experts in Kaunas.
The initiative of the joint public administration study programme between Kaunas and Florida universities is strongly supported by the American Embassy in Lithuania.