Brigita Dimavičienė, a teacher at KTU's Faculty of Social Sciences, Arts and Humanities, describes herself as "a pureblood resident of Kaunas". Although she has lived elsewhere, her native Kaunas has remained the homeliest city. Currently, the teacher not only works at the university, but is also a Head of the Department of Studies at St. Ignatius Loyola College and a founder of "Speak Up", a language school for adults. She teaches subjects related to academic and technical communication, academic writing in several KTU study programs. The latter, as she says, has been a passion of hers for a long time. Although academic writing may seem rather boring to majority, this fact is probably what motivates the teacher to improve, present the material to students as interestingly and practically as possible.
"I believe that empathy, critical and creative thinking are fundamental skills that will make humans superior to AI."
You are a lecturer at the Kaunas University of Technology, a doctor of literature, a foreign language teacher and a founder of the "Speak Up" language school. How do these activities complement each other?
I think you can be a good lecturer only if you constantly improve and are interested in what is happening outside the university. Despite the fact that I was born to be a teacher, the further, the more I understand – you cannot limit yourself to just one activity. We live in a global world where activities are very strongly connected and intertwined. So, the wider your outlook and perception are the more you can share with your students.
What is the most difficult and the easiest thing for you in developing your business? What challenges do you face?
I am not going to lie, running a business is not easy. Most people dream of being their own boss, but when you are responsible not only for yourself, but also for your employees, sometimes responsibility turns into sleepless nights.
However, it is not hard, when you believe in your vision, know what you are doing it for and have put together a great team. There are various challenges and they are often unpredictable, so you have to be ready for everything, flexible and even very pragmatic.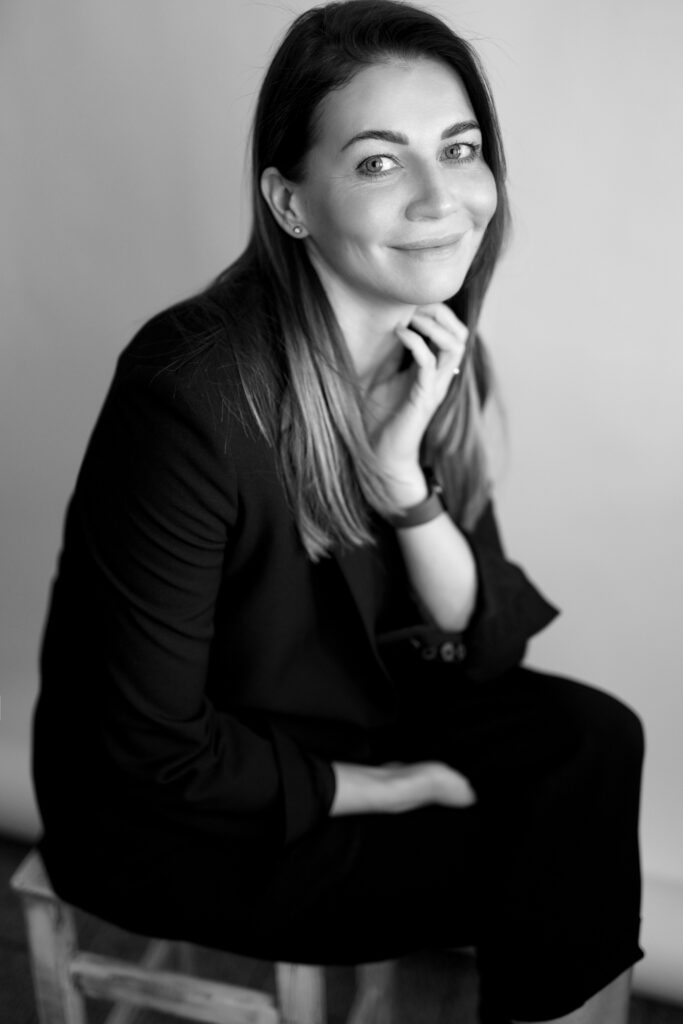 What do you think is the best way to learn languages?
There is no method that is the best and suitable for everyone. If it existed, we, language teachers, would not be needed. This is a very individual and subtle matter. First of all, you need to understand why you need it, what your goal is and feel that you are ready. There are many ways, tips, games, etc., to ease this difficult path. However, as I mentioned, it should be understood that this is a process. A complicated, tortuous process that requires at least several minutes every day. It is important to train your brain, just like you train your body in sports to achieve any kind of results. The right attitude, the rejection of various myths such as "I am not good at languages" and a good teacher. These are essential elements. Unfortunately, there are no miracles.
You communicate a lot with students. How would you describe today's youth? What generational changes do you notice?
It is natural that we feel generational differences – there are many and variety of them. We, the elders, always feel that we have seen and we understand more than the younger ones. I do not like labels though. Young people will always be different and this is the biggest challenge for a teacher. Teaching people like you is easy, but giving knowledge to the younger generation is a certain difficulty. First of all, you have to understand the students, their needs, desires, abilities. That is what fascinates me about teaching – it encourages improvement.
The rapid development of various artificial intelligence (AI) tools makes it possible to predict that some occupations will disappear as many activities will be automatized. What skills do you think will be the most important in the future labour market?
I recently reread "I, Robot" by Isaac Asimov. I loved it a lot in my youth and now I would suggest reading it to everyone and more than once. It is clear that certain occupations will disappear or their nature will partially change. It is natural. We have to move forward and improve. In general, one should think a bit more broadly and not be afraid of changes, prepare for them.
I always say that essential human skills, sometimes called "soft skills", most definitely will not disappear anywhere and will become more and more important. I believe that empathy, critical and creative thinking are fundamental skills that will make humans superior to AI.
What do you do in your free time?
I have a beloved dog, Aiko, a Japanese Akita, who understands me from half a word. She is my best psychologist and friend. Sometimes I wonder how does she know that I have had a difficult day. She just comes and snuggles next to me. I do a lot of sports, it is a great way to escape from everyday life.
What is the driving force in your life?
I feel meaning in my work. If I did not feel that, I would have stopped working in the field of education a long time ago. It is very important to me, I could not work just for the sake of work. Activities with young people – this is what drives me and prevents me from staying in my comfort zone. Just for the students you want to improve, look for interesting things, understand and get to know them and in this way improve yourself.
---
To meet the other faculty members please visit: fssah.ktu.edu/teachers