When you become acquainted with Maria de Potestad, you just can not stop smiling – a person of such high positivity is a rare find. She is bursting with energy and everyone is affected by it. Full of energy and charisma, she affects everyone. She comes from Spain but is a fluent speaker of Lithuanian language – because she has been living in Lithuania for 22 years. She is currently teaching Spanish and Non-Governmental Organisations in Public Governance at the Faculty of Social Sciences, Arts and Humanities, Kaunas University of Technology. She dedicates her time mostly to lecturing and scientific research, but only a few know that Maria is passionate about exercising, playing squash and even basketball.
"Students inspire me every day. I've noticed that Lithuanians are very gifted with languages and very hard-working, so they learn languages quickly"
Can you briefly tell us about yourself?
I come from Pamplona, Spain. It is famous for the annual San Fermín festival, and people from all over the world participate in it. I studied Law at the University of Navarra (Spain) and then I completed a Master's degree in Law and Management at Mykolas Romeris University. And at Kaunas University of Technology, I studied a second master's programme: Strategic Leadership. I am currently teaching two courses: the Spanish language and Non-Governmental Organisations in Public Governance. I also devote a lot of time to research: I have written two study books for learners of Spanish. My research areas include challenges and experiences of linguistic integration of foreigners and experiential learning strategies for foreign language learning. I am also currently working as a translator for the Red Cross organisation.
You were born and raised in Spain. How did it happen, that you ended up in Lithuania and you stayed here? For how long have you lived in Lithuania?
It's hard to believe, but I've been living in Lithuania since 2001. After finishing my bachelor's studies in Spain, I went to Italy for two years, where I took courses to expand the knowledge I had acquired during my studies. While in Italy, I met a girl who was living in Lithuania at the time. She invited me to come to Lithuania to volunteer. I decided to accept the challenge. From then on, it was a step-by-step process: I started a master's degree in Lithuania, I found a job, and so I decided to stay and live in this country for one more year, and then another year, and more than twenty years have already passed… The Lithuanian people have made a great impression on me, especially the united and consistent way in which they have worked to achieve freedom for Lithuania. That is why I decided to stand by this nation and to be here for them.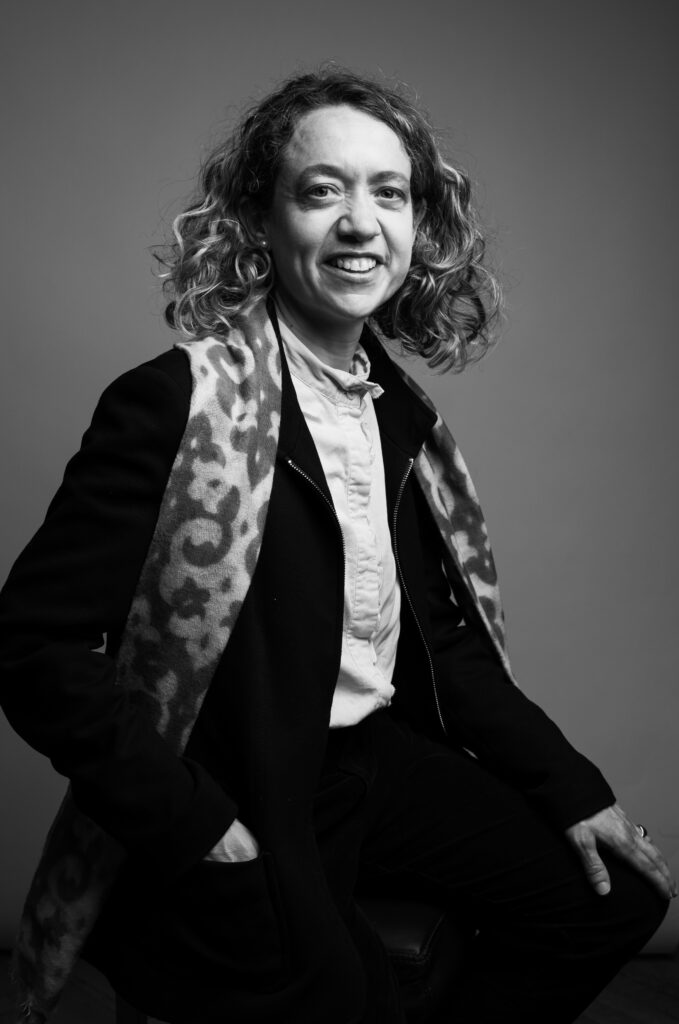 What challenges did you face in Lithuania? What similarities did you notice between the cultures and people of Lithuania and Spain?
I have faced a lot of challenges here in Lithuania, but when you have a lot of passion for a country, you can overcome those challenges. The first obstacle was language. We, the people of Spain, love to communicate, to express ourselves and it was really difficult when you could not express your emotions quickly because of the lacking language knowledge. It also took time to adapt to a different culture. And of course, I had to deal with the lack of sunshine. I do not find it difficult to cope with the cold, but it's especially hard when it's dark outside. I am from the north of Spain, so I found a lot of similarities between the people of Lithuania and the people of my region. We also have a slightly colder climate there. Because of the influence of the climate, people living in the north of Spain are more reserved, more quiet and do not like to talk too much. And, as strange as it may seem, we northerners, like you Lithuanians – like to be punctual.
You speak Lithuanian fluently. How quickly did you learn our language?
In the beginning, I attended Lithuanian language courses for foreigners for two years. In the first year, I attended all the modules, and in the second year I attended only grammar studies. Then, I decided to study a master's programme in Lithuanian, and it helped me a lot to learn the Lithuanian language. It was difficult, but I am grateful to fate that I managed to force myself to learn Lithuanian. And of course, communicating with people really helps to improve. Learning a language is a constant process and I think it is not over yet. In the Lithuanian language, I find it difficult to cope with some of the prefixes of verbs: iš, at, pa, and so on. Also, it is difficult to pronounce some sounds because they do not exist in Spanish: š, ž and others. Sometimes, when I need to pronounce some words with these letters, I try to look for synonyms so that I don't have to pronounce them.
Do you come back to Spain often? When you think about home – is Lithuania or native Spain home to you now?
I usually return to Spain twice a year. My first home is now in Lithuania, where I live and where many important life events have taken place that have touched me personally. But of course, Spain is also home, because when I go back there, I always enjoy being with my family and friends.
You teach students Spanish. What do you think about the students?
Students inspire me every day. I've noticed that Lithuanians are very gifted with languages and very hard-working, so they learn languages quickly. I am also very impressed by their friendly communication and respect. It is much easier to create a relaxed environment in small groups of students in Lithuania than in Spain, where there are about 300 students per group. I always find it very difficult to say goodbye to students with whom we have worked together for several years… I remember that some of the computer science students were so involved in our language learning process that they even developed special smart apps for learning Spanish.
What positive things do you see in the profession of a lecturer?
The first positive thing is that you can constantly renew yourself and come up with new ways to better transfer knowledge to students. I have changed my lecturing approach a lot since I began, because over time I am better at noticing the students' needs. The second advantage is that I find constant contact with the youth very inspiring, especially when they are motivated. Also, lecturing is a very interesting profession because it is quite varied: teaching, professional activities, scientific research…
How do you spend your free time?
In my free time, I like to do a lot of sports: cycling, squash, and basketball. I have created a small amateur basketball team among my friends, and we play basketball every week. I love hiking – my friends and I sometimes walk the path of Camino Lituano. I also really like mountains, although unfortunately there are none here. I dream of learning the basics of Lithuanian folk dancing someday.
I also spend a lot of time volunteering. I am very interested in social activities, social projects and I am always thinking about new projects. For example, last year, together with another lecturer, I created a volunteer group, and we went to Rukla every week to volunteer, help with refugees in the Rukla Refugee Centre. Also, when the war broke out, we began new activities with the Ukrainian people. I also did social activities in the Hospital of Lithuanian University of Health Sciences (LSMU) Kauno klinikos, together with the youth.
What could you not live without?
I think that I could not live without people and communication. This is the most important to me.
---
To meet the other faculty members please visit: fssah.ktu.edu/teachers